Baby Reference V2 Pre Amplifier
The Baby Reference V2 Pre Amplifier is an award winning top of the range Pre Amplifier. HiFi Pig 2016 product of the year. Jason Kennedy in HiFi Plus writes "it's one of those products that I dare not use too much because it'll make living without it unbearable".
Using 31 position volume switch, selecting 0dB to 54dB of attenuation in 2dB steps. Available in black or silver casework with blue, red, silver or black front panels. The 2015 designed RX63 attenuation unit uses a new combination of core materials including a number of laser cut .2mm think mu-metal laminations for improved small signal performance.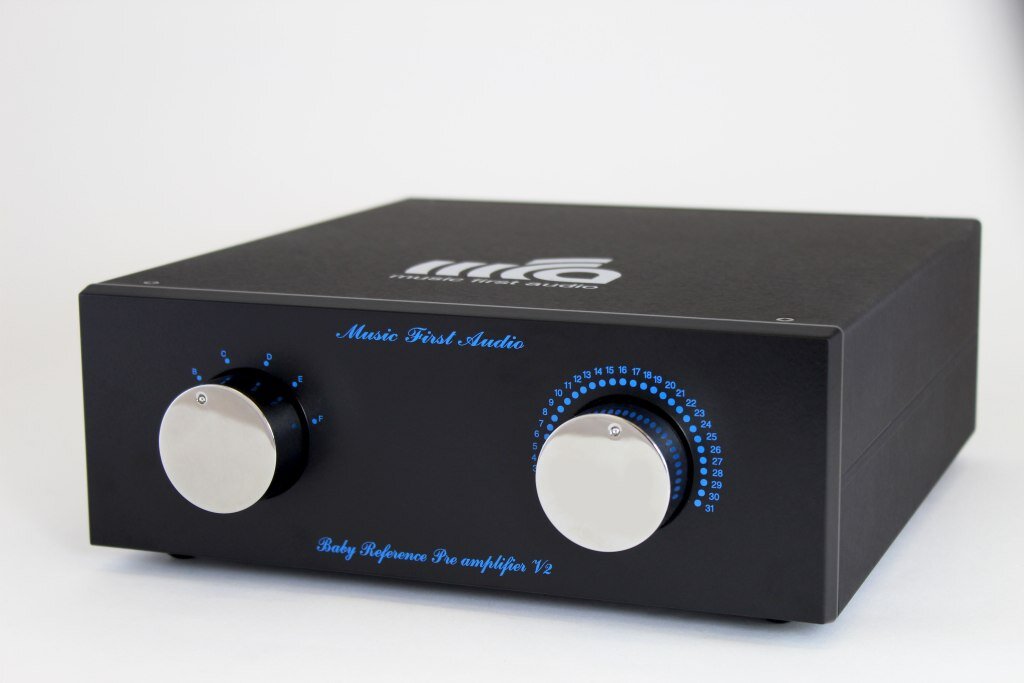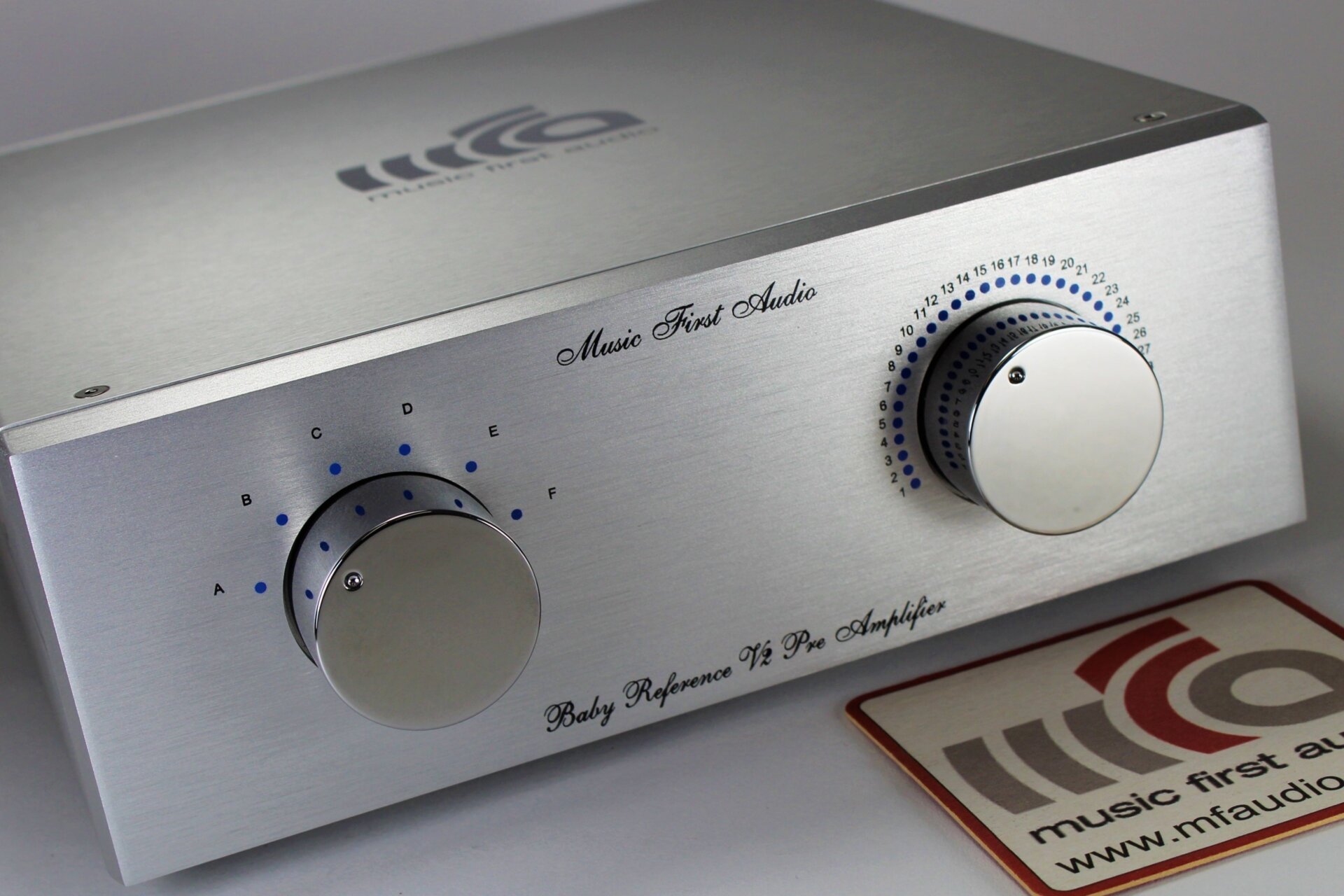 New RX63 2015 transformer design
Using a new combination of lamination materials. New 31 position volume switch.
New shielding can and rubber mounting vibration isolation to improve
left/right channel isolation 6 inputs.
Fitted with 2 pairs XLR and 4 pairs RCA as standard. Other options are available.
Fitted with 2 pairs of outputs and 2 ground lift switches.
Choose any combination of output pairs.
Dimensions 97mm Height x 250mm wide x 275mm deep.
Weight = 3.5Kg.
Now available with 31 position volume remote control