Moving Coil Step-Up
Choose your step up ratio. 1:5,1:10 or 1:20. Standard off the shelf units are 1:10 step up. Other ratios are available on request. 6 position loading switch available on the front panel.
3 position ground lift switch. Grounding post. Available with optional XLR inputs and outputs.
Available in silver or black case work.
The Music First Audio Baby Classic Moving Coil Step-Up Transformer ( SUT ) uses the legendary Stevens & Billington Limited TX103 MC Step-Up transformer.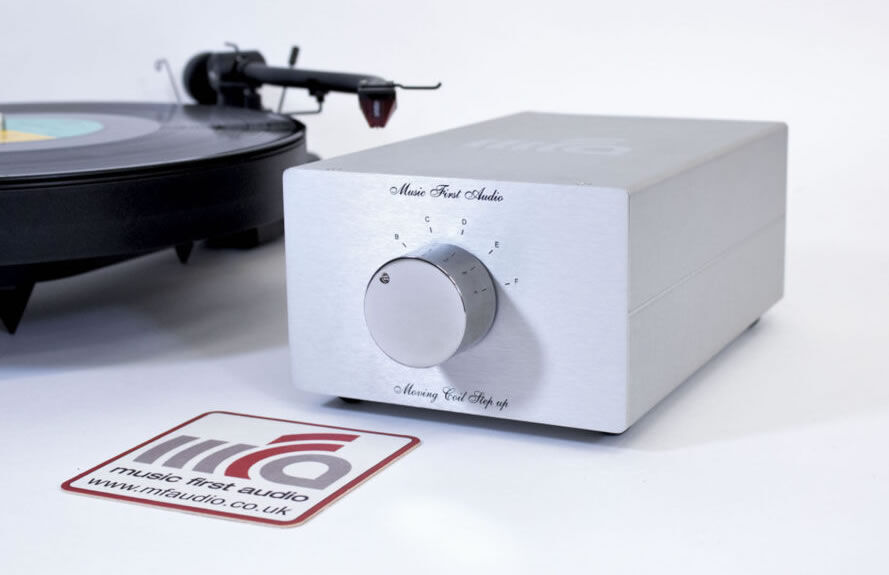 Selectable cartridge loading. Via 6 position switch on the front panel.
3 way grounding switch allows any grounding issues to be addressed easily.
Transformer isolates components, breaking ground loop problems and reducing noise.
Transformer offers gain without adding noise or colouration.
Available in black or silver casework.